There is so much diverse wildlife in the area we think it deserves a page to itself.
One of our visitors one year was an avid birdwatcher, below is a list of what he saw in June in just one week. He remarked that the Springwatch Team would be better coming to us than where they were!
Birds
1. Mute Swan, 2. Mallard, 3. Eider, 4. Red-breasted Merganser, 5. Pheasant, 6. Cormorant, 7. Grey Heron, 8. Hen Harrier, 9. Common Buzzard, 10. Oyster Catcher, 11. Common Sandpiper, 12. Black-headed Gull, 13. Common Gull, 14. Great Black-backed Gull, 15. Herring Gull, 16. Common Tern, 17.Wood Pigeon, 18. Collared Dove, 19. Cuckoo, 20. Swift, 21. Great-spotted Woodpecker, 22. Sand Martin, 23. House Martin, 24. Swallow, 25. Tree Pipit, 26. Pied Wagtail, 27. Robin, 28. Stonechat, 29. Blackbird, 30. Garden Warbler, 31. Blackcap, 32. Whitethroat, 33. Grasshoper Warbler, 34. Willow Warbler, 35. Wren, 36. Great Tit, 37. Blue Tit, 38. Coal Tit, 39. Long-tailed Tit, 40. Jay, 41. Hooded Crow, 42. House Sparrow, 43. Chaffinch, 44. Goldfinch, 45. Greenfinch, 46. Siskin, 47. Bullfinch, 48. Song Thrush.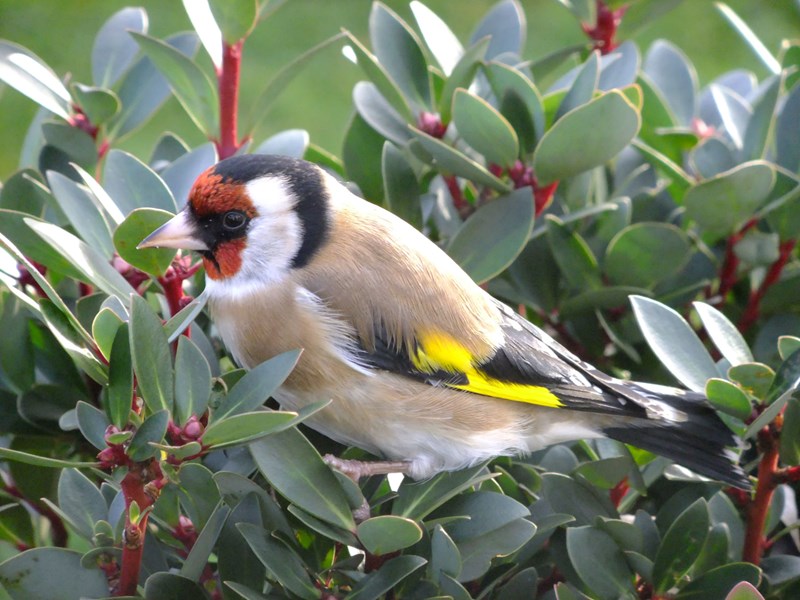 Butterflies - Small Cropper, Large White, Marsh Fritillary (legally protected) and Chequered Skipper (endangered).
Other mamals - Common Toad, Roe Deer, Common Seal, Grey Seal.
There are many more to see. We often see otters, pine martens, red squirrels and the ospreys visit us to fish in front of the house. Come and visit us and see what you can add to the list of the fantastic wildlife you can see.