Lots of places to eat out in, Oban, the "Seafood Capital of Scotland". Here are just a few -
George Street Fish Restaurant, 13-15 George Street, Oban, 01631 566664 - Visit Website
Great service, very clean, fresh tasty food.
Coast, 104 George Street, Oban, 01631 569900 - Visit Website
With an AA Rosette and Michelin Guide recognition it is definitely worth a visit. Coast brings together the best from both the land and the sea in a creative menu offering local shellfish, fish, Scottish meats and game.
Oban Fish & Chips, 116 George Street, Oban, 01631 567000 - Visit Website
Restaurant and Takeaway serves the freshest, tastiest traditional fish and chips, but also some home made special dishes you wouldn't normally expect to find in a chippy.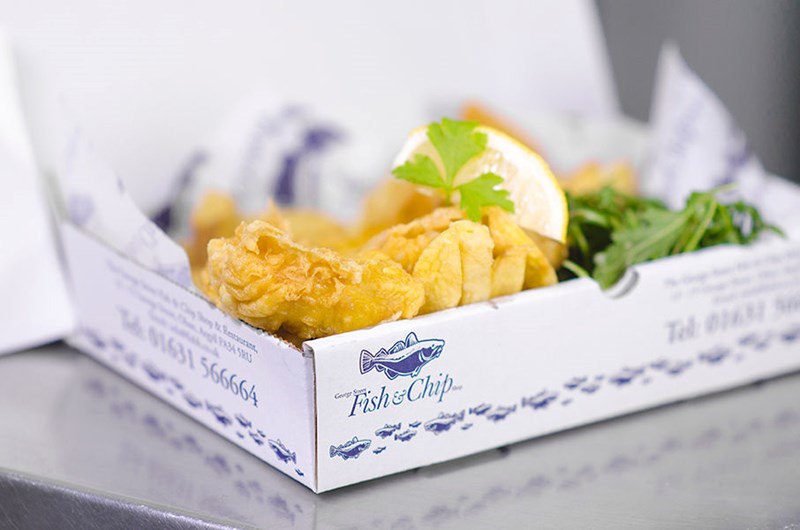 Piazza, North Pier, Oban, 01631 563628- Visit Website
A family friendly pizza/pasta restaurant on the pier, with spectacular views to Kerrera, Mull and the town.
Ee-usk, North Pier, Oban, 01631 565666- Visit Website
Waterfront location with uninterupted views to Kerrera, Lismore and Mull. All their shellfish is 100% locally caught. All shellfish comes in live and is prepared and cooked on the premises. A huge selection of wetfish is also locally caught.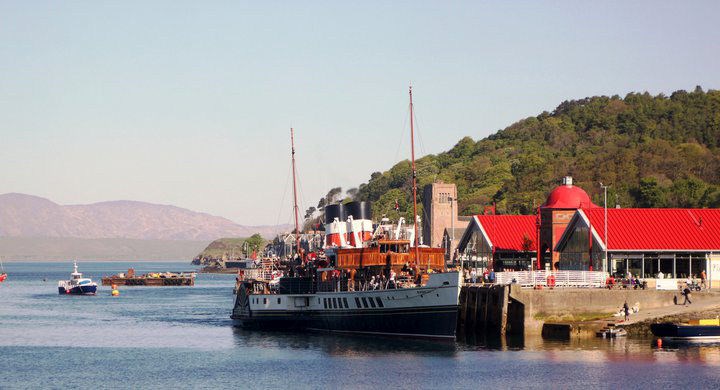 Porcini, No17 The Promenade, Corran Esplanade, Oban, 01631 700211 - Visit website
Porcini's is a traditional Italian restaurant open through out the year, with gorgeous views of the sea from our outdoor terrace. They use the finest local produce to produce a seanonal Italian menu, including homemade Ravioli, dressed crab, and Ragu.

Baab Grill, Station Rd, Oban PA34 5RT, 01631 707130 - Visit website
BAAB was born from a passion to create a place that people can indulge in authentic dishes from the Eastern Mediterranean, in relaxed surroundings that promote sharing and bonding over meals.

Cuan Mor, 60 George Street, Oban, 01631 565078 - Visit website
We like to keep it local at Cuan Mor, so we have selected many of the finest local beers, real ales and whiskies, to complement our extensive selection of locally sourced produce in our restaurant.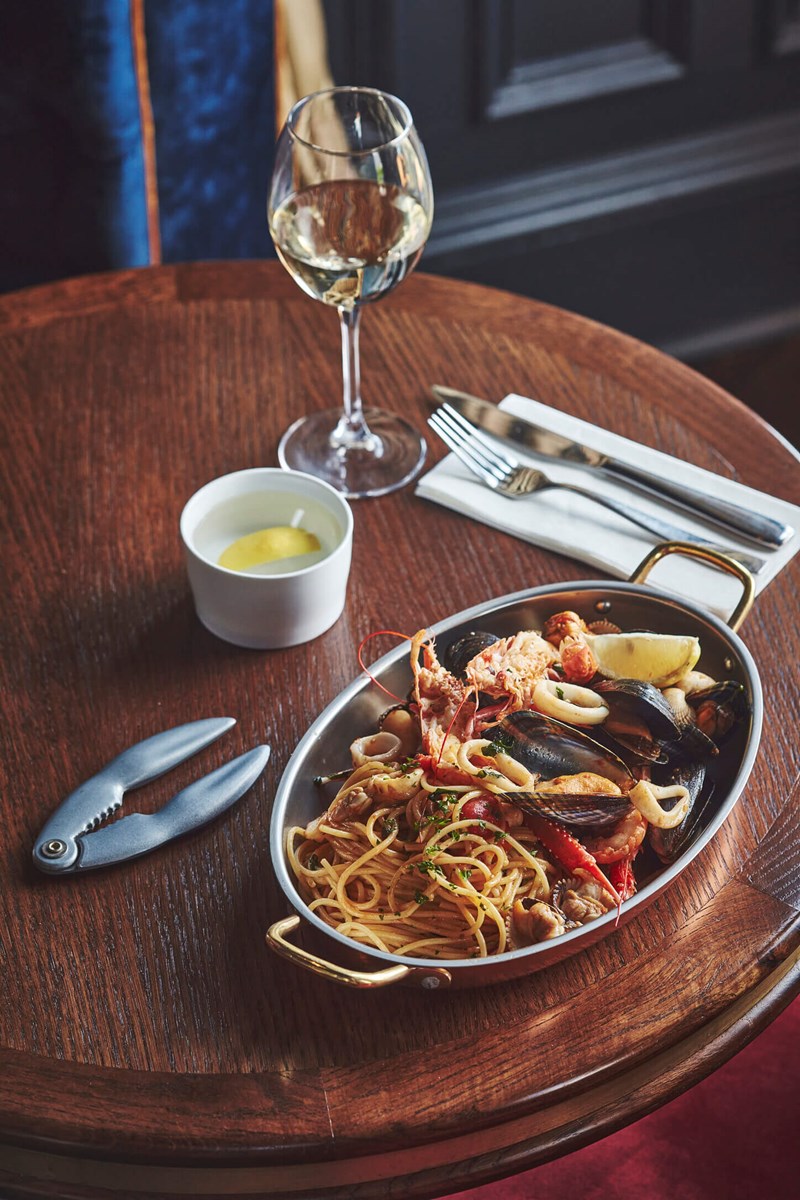 Oban Chocolate Company, 34 Corran Esplande, Oban, 01631 566099 - Visit website
Chocolates made in the shop and the most fantastic cakes! Watch chocolates being made and sit in the cafe with fantastic views across the bay.
Spice World, 28 George Street, Oban, 01631 358080 - Visit website
Offers Indian, Bangladeshi, Thai and Chinese food in their restaurant and to take away. Fantastic views across Oban bay.
OBAN SEAFOOD HUT (THE GREEN SHACK), Calmac Pier Oban Argyll United Kingdom PA34 4DB, 07881 418565
Fresh Seafood on the Pier at Oban's Famous Green Shack. Delicious Lobster, Scallops, Crab and more prepared on the spot or to take home. It doesn't get much better than this for the seafood lover!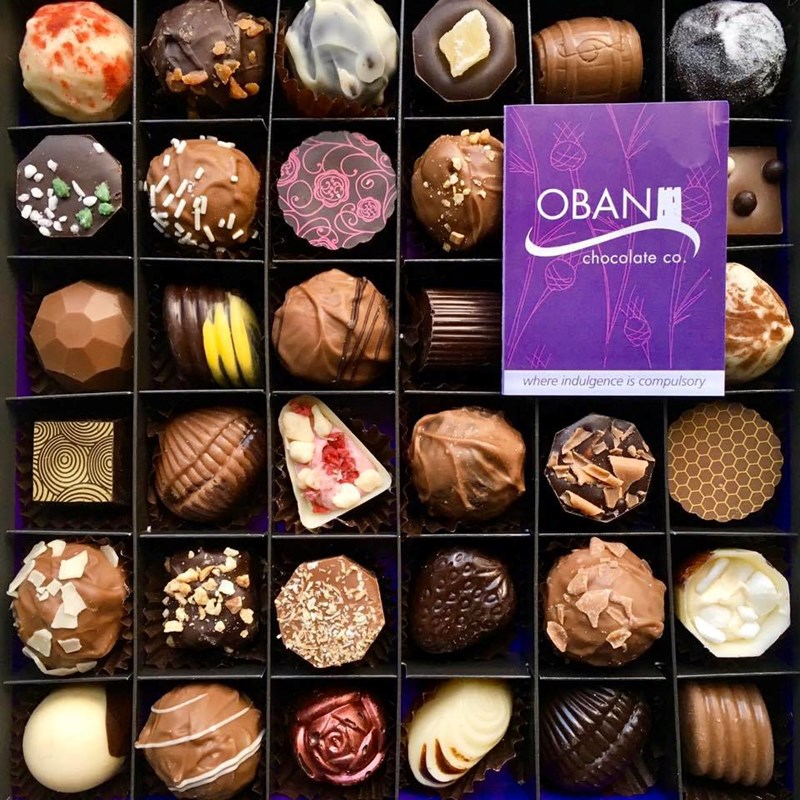 Waterfront Fishhouse Restaurant, Railway Pier, Oban, 01631 563110 - Visit website
Offering the finest, fresh fish and shellfish from the West Coast of Scotland, as well as a selection of non-seafood options such as steak, pork and pigeon to ensure there is something for everyone.
Wetherspoon The Corryvreckan, Unit 1, The Waterfront Centre, Oban - Visit website
British pub fare & ales offered in a roomy, wood-heavy interior with views of the harbour.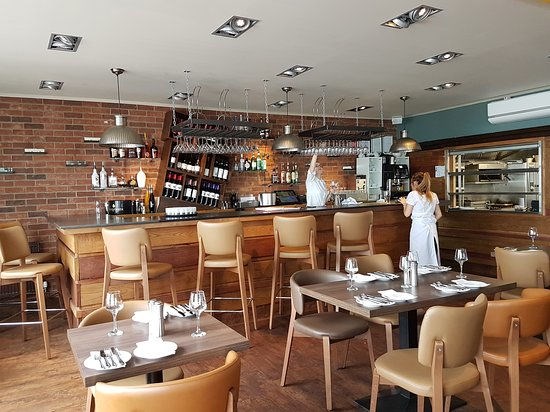 Julies Coffee House, 33 Stafford Street, Oban, 01631 565952 - Visit website
Popular with locals and visitors alike, we aim to provide the very best coffee, tea, home baking and light lunches in a warm and friendly atmosphere. We are delighted to have been rated "Best coffee shop in town" for the last four years by the renowned independent guide Scotland the Best.
Roxy's Coffee and Tea House, 7 Argyll Square, Oban, 01631 570307
Roxy's Coffee and Tea House, in the centre of Oban, Catering for locals and Visitors alike
Bridge Cafe Oban LTD & GObananas Softplay, 3 Soroba Lane, Oban, 01631 564647
Along with great tasting freshly ground coffee, teas and cold drinks we serve delicious food. Homebaking, Homemade Soups, Paninis, Toasties, Humous, Burgers, Baked Potatoes, Hot Dogs, Salads.