There are a number of places that offer a dog friendly eating experience. But there will be more so check out websites before you go.
Cuan Mor Restaurant & Bar, 60 George Street, Oban, 01631 565078 - View website
Dogs welcome both indoors and outdoors.
The Lorne, Stevenson Street, Oban, 01631 570020 - View website
Dogs welcome both indoors and outdoors.
Oban Chocolate Company, 34 Corran esplande, Oban, 01631 566099 - Visit website
Dogs are allowed to bring their humans in provided they don't run around like lunatics or make a racket. If the excitement indoors is too much we have a nice outdoor bench just at the front door with a clip for your dog lead which will be out on the less wet days.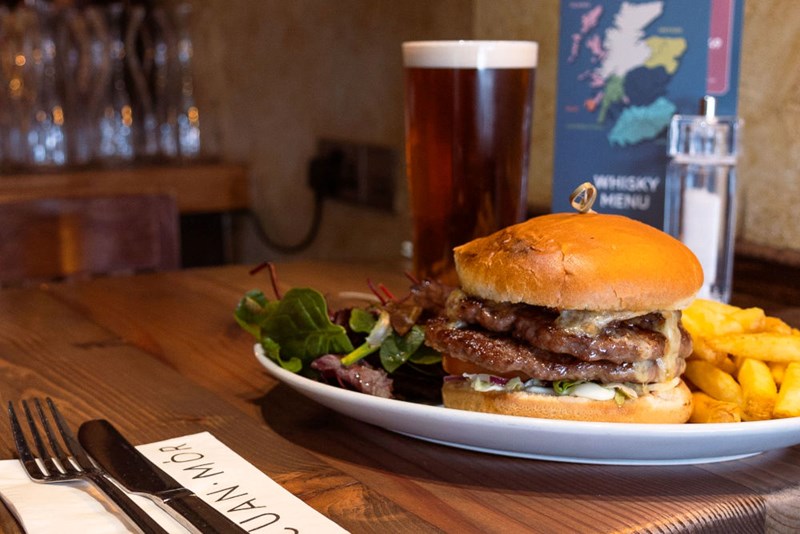 The View, 34 George Street, Oban, 01631 569599, Visit website
Dogs welcome.
Roxy's Coffee & Tea House, 7 Argyll Square, Oban, 01631 570307
Dogs welcome.
Hinba Coffee Roasters, 62 George Street, Oban, Visit website
Dogs welcome indoors and in the outside seating area.
The Royal Hotel, Argyll Square, Oban, 01631 563021, Visit website
Dogs welcome in the lounge bar area only.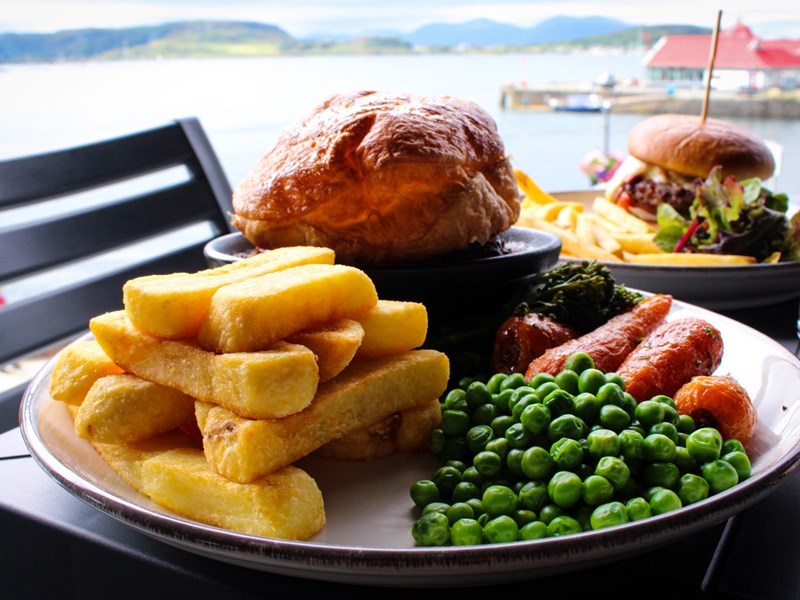 Ben Cruachan Inn, Lochawe PA33 1AQ - View website
Good food and views across Loch Awe, with outside seating.
The Real Food Cafe, Tyndrum, FK20 8RY, 01838 400235 - View website
Well worth a visit on your way here or home or if you are doing a trip round Glen Coe. The food is excellent and they do large portions. We are dog friendly and we love well behaved clean dogs. If you have a muddy dog, feel free to use our outside dog washer before you come in!
Clachaig Inn, Glencoe, PH49 4HX. 01855 811252 - View website
Food is served throughout the day and evening from Clachaig's extensive and imaginative menu. The menu is a blend of modern ideas and fresh produce, sourced from local suppliers wherever possible and, whether in need of a light snack or a sumptuous meal, there's something for everyone. Dogs are welcome in the Boot Bar.
Tigh an Truish, Clachan, Isle of Seil, PA345 4QZ, 01852 - View website
Excellent historic rural pub, 12 miles south of Oban. Always has the odd treat for dogs while their owners sip real ale, or get tucked into excellent grub. Dogs allowed in bar and around the grounds.
The Barn, Colgin, Lerags, PA34 4SE, 01631 564501 - View website
Good local food in a unique atmosphere, eating in its original slate cattle stalls. Real ales and a great whisky collection. Local musicians play regularly throughout the year.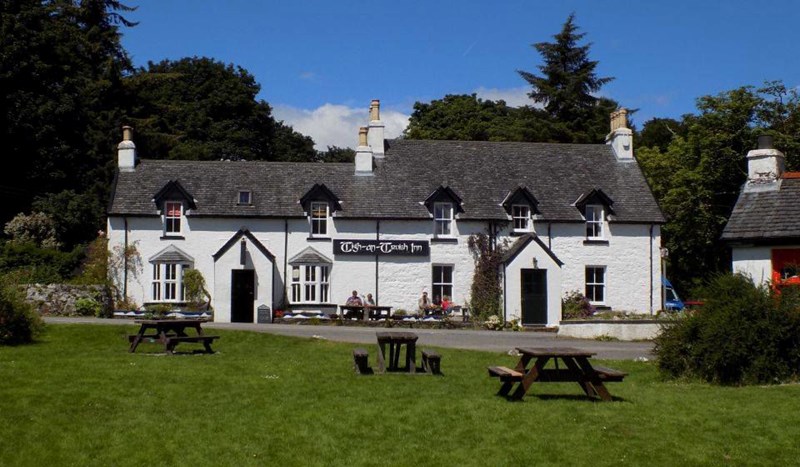 Creagan Inn, Appin, Argyll, PA38 4BQ, 01631 730250 - View website
The Creagan Inns aim is to utilise the abundance of great produce available from Scotland's Larder and to promote it to their guests from near and far.
Castle Stalker View Cafe, Appin, Portnacroish, PA38 4BL, 01631 730250 - View Facebook
Stunning views, delicious home-cooked food and a cracking wee gift shop.
The Racer Cafe, Barcaldine, PA37 1SE, 01631 - View Facebook
Fresh Sandwiches, cakes, milkshakes and coffee.
The Old Inn. Appin, 07725 409003 - Visit Facebook
Dog friendly, booking advised.
The Pier House, Port Appin, PA38 4DE - Visit website
Dog friendly areas around the hotel. Pre-booking recommended.
Tralee Bay Fish & Chips, Benderloch, PA37 1QR, 07889 324421 - Visit Facebook
Takeaway with an outdoor seating area, dogs welcome.